How to Landscape a Small Yard or Patio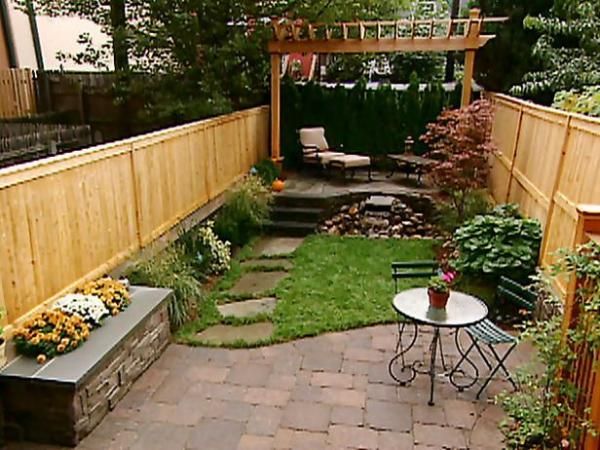 One of the things you'll realize when walking around your neighborhood is that there are homes with small backyards. Perhaps yours is even much smaller and you've always assumed that it's too tiny to the landscape. For years, you've left your yard in its simple state-a space with patches of dying grass. Homeowners with small yards never realize that this space, though small or limited, can be just as special as any other large outdoor space.
If you've ever visited a residential property with a thoughtfully designed backyard, you must have fallen in love with how the details stand out. It's interesting to note that the smaller your yard, the more each detail will shine. Remember the details will be in close proximity to one another. A small yard also allows you to spend less or even no time dealing with lawn maintenance and upkeep. Here are ideas to help you liven your landscape if you have a small outdoor space.
Make Every Section Count
Why not divide your yard into sections and carefully design each of them? You may divide the yard into a green lawn, a patio space, and a deck space or a series of stone tiles, a brick-framed green lawn, and a seating area. You might also want to include small plants in between stepping stones. There's no limit to how you can divide your small space into a functional and meaningful outdoor space. Whether you feature a flowerbed and a pool or have stucco retaining walls, be sure to give your space the attention it deserves.
Consider Containers for your Plants
Pot some of your shrubs and small trees and remember to transfer them to bigger containers as they grow over time. Containers to consider include hanging baskets, planters, and flower boxes. Of course, you'll have some work to do as far as maintaining the plants is concerned since your plants aren't rooted in the earth. You'll have to provide water and nutrients to the plants. Consider using a good-quality soil.
Try Vertical Landscaping
If you have a wall or fence around your home, consider planting vines and roses. However, climbing roses might involve much work which means you must be willing to deal with it. Apart from being a little thorny, they need to be pruned every year. Vines, especially clematis and porcelain berry, on the other hand, require less work and grow quickly.
Get Creative
A question you must ask yourself is, what type or kind of space do you desire? If you desire an intimate space that's entertaining, you might consider having many plants in shades of purple and chartreuse. Featuring a checkered ground of stone squares and grass can also contribute to the magical space. Get creating with strategic lighting in your yard as well.
Talk to Landscape Pros
It's important that you speak to a landscaping professional before buying plants for your garden. This will ensure the shrubs and plants do well in your garden. With a small yard space, you want to get as much use out of each detail which is why you should check in with an experienced landscaper.